Dou Yee Technologies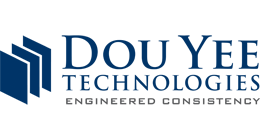 HQ - Singapore
Established in 1996, DOU YEE TECHNOLOGIES is a leader in Metal and Ceramic Powder Injection Molding (MIM / CIM) with ISO 9001 and ISO 13485 certified facilities in Singapore.
In 2011 and 2015, we expanded our operations into Malaysia and China respectively. Through innovative engineering and manufacturing capabilities, we have been consistently delivering high quality products and solutions to our customers.
This has enabled us to reach out to major industries, including automotive, electronics, consumer and medical field, and today our products are shipped to customers in Asia, Europe and USA.
Dou Yee Technologies Pte Ltd
113 Defu Lane 10
Singapore 539227
Tel : (65) 6444 0218
Fax : (65) 6444 8273
Email : marketing@douyeetech.com